Let Shades Brighten Your Home Interior
The Perfect Solution for Southwest Florida Homes
As a Southwest Florida homeowner, you want to enjoy the Florida sunshine, without losing your privacy. Solar shades are the perfect window treatment for any window. For sliding glass doors, we can offer many alternatives to plantation shutters. What's better is that all of our shades can be motorized for convenient raising and lowering for much less than you may think!
You Decide Your View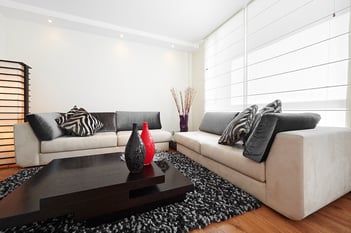 Beach Bungalow Blinds' shades are perfect for windows with a view. Beyond the modern vibe they give off, one great thing about these shades is that you can customize the openness to the percent that works best in your home. Whether you want them totally open, partially open or fully closed, they protect you and your home from UV rays as much as possible. These shades can do whatever you'd like.
Shade Options
When it comes to the different varieties of shades, one style definitely doesn't suit everyone. Beach Bungalow Blinds offers several types of shades so there is sure to be a specific type that meets your exact needs. Roller and solar shades are available in a wide variety of fabrics and designs. There are also varying degrees of opacity available to block out the heat and unwanted UV rays.
The elegant look of our silhouette collection allows filtered light through sheers while offering night-time privacy. We offer different colors for you to choose from as well as different openness levels. All shades are custom-made and designed in the United States for each customer.
Contact Beach Bungalow Blinds to hear about other shade varieties, including Honeycomb, Silhouette®, Pirouette®, Luminette®, Vignette® and Provenance Woven Woods. Be sure to ask about the Hunter Douglas Lifetime Warranty.