If you've been considering some new window treatments, shades are a viable option for many homeowners. But what makes them so special compared to blinds, or even shutters?
There's many advantages to choosing the right set of shades beyond their obvious soft elegance, and we're here to explore why.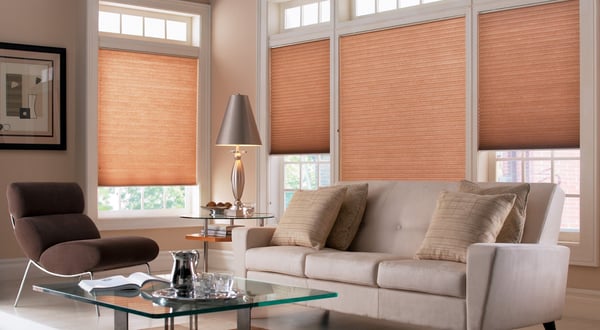 Light Control
One reason many homeowners choose shades as opposed to other window treatments is this type of dressing's unparalleled light control.
Some types of shades offer dual rollers— like these Alustra® Woven Textures Roller Shades— which pair one fabric with a complementary rear roller shade, acting as a completely separate liner. Think of it as a "two-shades-in-one" operation, including both a soft filter to welcome light as well as a blackout roller, intimately darkening and adding privacy, all on a single headrail.
Consider too the diverse functionality of window shades. Have you ever heard of top-down-bottom-up shades? These special shades have the ability to lower from the top of the window treatment, instead of the traditional fashion of stacking up from the bottom. They block passerby's ability to see movement inside your home while still allowing natural light to peak in, and add a unique aesthetic.
Certain shades offer motorization functionality as well, allowing you to raise or lower your window treatments with the touch of button. Automation with Hunter Douglas' PowerView® Hub grants you the convenience of timing when light may seep in and when it's blocked— a luxury many other window dressings lack.

Insulation
Homeowners often choose shades because many offer superior insulation than blinds or shutters, as well.
Cellular shades often use "honeycomb" technology, which is known for decreasing energy consumption. Honeycomb shades trap air inside of the pockets of their combs, creating insulation that keeps hot air in and cold air out, such as our Duette® Honeycomb line. Because of this unmatched temperature control, it often doesn't get much sweeter than honeycomb shades.

For those that don't like the look of traditional cellular shades but enjoy saving money on their electric bills, consider Sonnette™ Cellular Roller Shades. This style's energy-efficient construction mimics honeycomb functionality, with softer curved contours for a more sleek appearance.
Material & Texture
Although you often think of shades as soft, single-panel diffusers, many come in a variety of materials and hues.
For starters, our Hunter Douglas Designer® roller shades come in over 330 fabrics from sheer to opaque, for an amazing choice of light diffusion level and style. From clean, solid Tao fabric matched with Iron gray to textured Nero and vibrantly colored Octavia blue, your options are extremely diverse.
Then there's woven wooden shades— like our Provenance® line—which add an organic look to any home. Crafted out of bamboo, reeds, rattan, exotic grasses and other natural resources, these refined weaves come in Roman, waterfall and drapery styles that filter sunlight beautifully.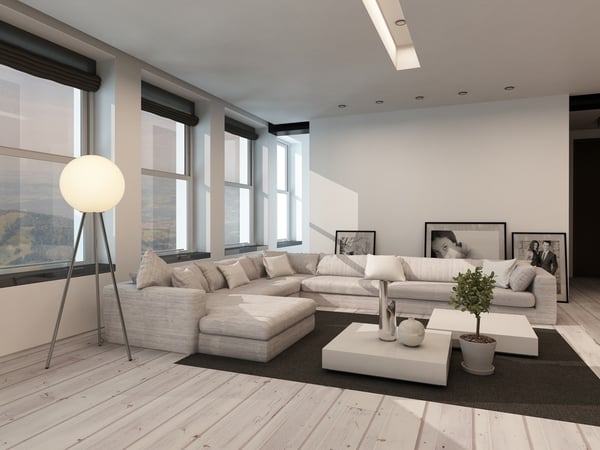 Have You Considered Blinds or Shutters Instead?
While shades are an excellent choice for their superior light control, insulation and diversity, you may be surprised by the right set of blinds.
Curious as to some of the differences between the two window treatments? Check out this article, where we embark on a battle between blinds vs. shades. Then, if you decide blinds are a better fit, here's what to consider before selecting your new blinds as well as when choosing shutters.
Explore our Full Showroom
Perhaps seeing a variety of shades in person can help you make a more confident decision. Luckily, we have a fully-stocked showroom, where you can see and touch our full selection to find the best shade for your Florida home.
Feel the fabrics, play with a Pebble remote and see the power of motorization before your eyes. Our showroom is located right in Fort Myers. Simply call us at 239.689.4375 to schedule a time to visit our showroom, today.