Sync Your Phone to Your Blinds: Why You Need Automated Window Treatments
If you are planning to re-do your window treatments soon, you'll need to consider not just a style update, but a technology update, too. As technology has advanced, it's made its way into the window treatment industry, too.
With countless options to make your life easier, automated window treatments will change the way you light your home. Check out just few of the reasons your next window treatments should definitely be automated.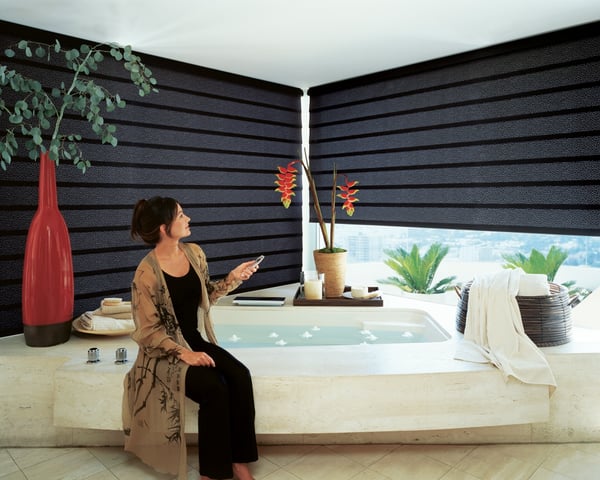 What are Automated Window Treatments?
What, exactly, are automated window treatments? They're simply any kind of motorized window treatments that are connected to a device to open, close, and adjust with ease. They can be programmable and some can even be operated from across the room. Others can be connected to your home's wifi, allowing you to operate them from across the world, should you so desire.
At Beach Bungalow Blinds, our automated window treatments can be controlled and adjusted with the swipe of a finger on your PowerView app, with Pebble Control, or even with voice commands using Amazon devices—soon, you'll be able to control your window treatments with your Apple HomeKit.
Your shades can even be programmed to adjust each day to open and close with the timing of the rising and setting of the sun based on your location. Bonus? It's beyond easy to use.
They're Easy to Use - and Convenient!
Automated blinds just happen to be incredibly convenient. From the ease of your smartphone, tablet, or other device, you can adjust your window treatments, program timed settings for each day, and easily set the mood with optimized "room scenes" that allow the perfect amount of light into the room for any occasion. Lazy weekend mornings can let in more sunlight for a bright mood or they can block the light to allow you a few extra minutes of sleep uninterrupted by Southwest Florida's blinding sunshine.
With the ability to control the slightest adjustment with the PowerView app, allowing you to "set it and forget it," you can have as much or as little involvement in changing the settings of your shades as you would like to have. But the convenience of not having to get up to adjust the window shades during a bright moment in the sunset is hard to beat. It can even be fun to adjust your shades from the comfort of your couch!
Florida's bright, hot afternoon sun makes the ability to adjust the incoming light a must if you're hoping to keep your cooling costs down. Adjusting your window treatments to prevent the sun from beating in can eliminate extra heat, keeping your home cooler.
Another benefit to installing automated blinds is that they enhance your home's value. As we move to a plugged-in world, having the ability to control your home's every setting is an advantage that will attract potential buyers down the road. "Smart home" appliances are becoming the norm in homes and the "smarter" your home, the more appealing it will be to buyers when you prepare to sell.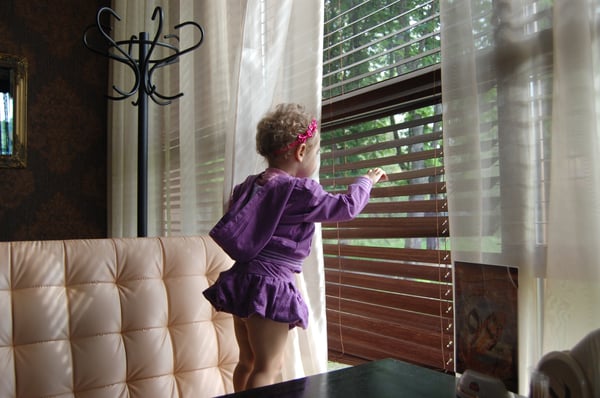 They're Safe
If you've got young kids, automated blinds are an ideal choice. They eliminate the need for dangerous pull cords that can tangle and twist, becoming a hazard for young, curious, adventurous children. Since the shades are battery operated, there is no cord to adjust the shade and become a risk
Also? Being able to program your automated window treatments or close them remotely while you're away is a great way to prevent break-ins. By making it seem like someone is home to adjust the blinds, your chances of encouraging burglars decrease dramatically.
Interested in the safety, ease, and convenience that automated window treatments can offer? Beach Bungalow Blinds is your go-to for the premier in shade automation. Contact us to see how we can make your home's windows not only more beautiful, but more modern as well.