Your DIY Buying Guide to Home Window Treatments & Accents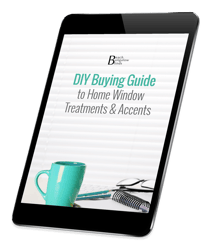 Choosing coverings for your windows shouldn't be a tedious or tricky task. Blinds and shutters offer a wide range of practical benefits, from the shade they provide to the privacy they offer.
If you don't know all that much about window accents, this eBook will shine a light on the options available.
You'll learn important information like:
Treatment options and styles
Motorization features that create moods depending on time of day
How to measure your windows properly
Why some treatments work for some windows and not others
Fill out the form and your free download will be ready. Thank you!